Text & Photo | Carol Malasig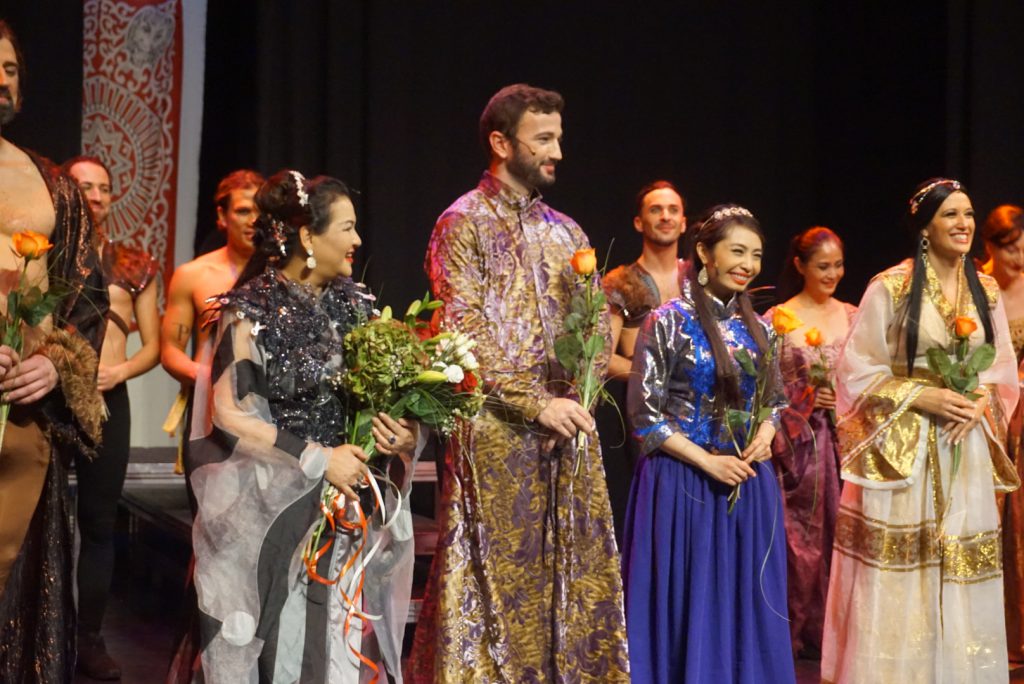 After a well-received preview run in Manila and followed by Paris and London, "Marco Polo: When You Find Your True Love" staged seven shows in Berlin from October 31 to November 4 in 2018.
Written by Filipino-Belgian director and thespian Rogelio Saldo Chua, the lyric musical started out as a passion project that came from his penchant for the romantic and his love for the story of Marco Polo, which he grew up with.
His play, set in 1271, the play tells the story of Marco Polo, a Venetian merchant and explorer who journeyed to Cathay. There, he met Princess Kogajin and found himself on a quest for true love and to fulfill his ambitions.
Actress Pinky Marquez was also part of the cast. She reprised her role as Empress Wu, the mother of Princess Kogajin, bringing in her years of experience and impeccable stage presence. "I see great potential [in the play]," said Marquez, "It's an ongoing experimental workshop. It's from scratch and I want to see it through."
Carol Malasig is a freelance lifestyle journalist and she runs her own blog at https://almostDiplomatic.com.
This is only an excerpt. The complete article can be found in Issue 1/2019 of the Migrant Newsletter.