Welcome Back!
You are Welcome to Join!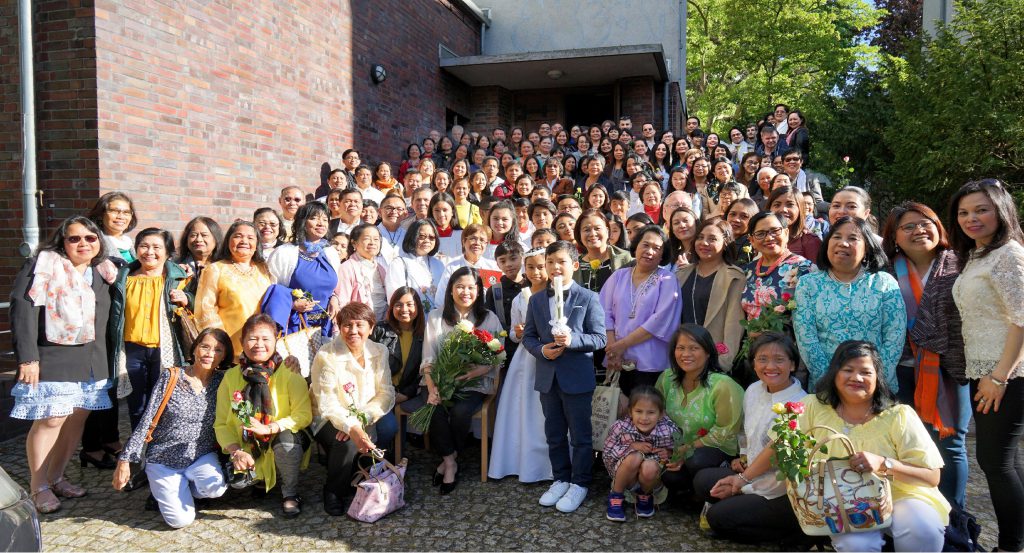 We are a community of Filipinos in Berlin. And we are inviting you to join us in our events and activities!
Bayernallee 28
Philippine Community Berlin
Heilig-Geist Kirche (Holy Spirit Church)
Bayernallee 28
14052 Berlin, Charlottenburg
Germany
Since the 1980s, Bayernallee 28 has been a cultural and religious center for Filipino migrants in Berlin. Everyone is welcome to visit and participate!
An Invitation
Join other Filipinos in Berlin in celebrating the Holy Eucharist
Sundays, 15:30pm
Address: Heilig-Geist Kirche, Bayernallee 20, 14052 Berlin
Filipinos in Berlin and their friends are welcome!
The Migrant is the official newsletter of the Philippine Community in Berlin, Germany. It aims to document the activities of Filipinos in Berlin and to inform about relevant issues such overcoming challenges of living as Filipino migrants in Berlin.
The Migrant is published bi-annually by the Philippine Community Berlin, Bayernallee 28, 14052 Berlin, Germany.
Email: editmigrant@gmail.com
A migrant is 'a person who moves from one place to another, especially in order to find work or better living conditions.' (OED)
Archive of past issues